Financial Insights has helped over 10,000 clients since we first began in 1997.
Our bill pay services provide a convenience and security that is helping many Americans to stay consistent and on track financially while they move forward in their lives.
Financial Insights :
Never actually touch your funds like other administrators do.
Have made hundreds of thousands of individual bill payments for our clients.
Have made almost hundreds of millions worth of payments for our clients.
Have saved clients over 80 million in interest.
Here are a few examples of people that use our services.
Retired :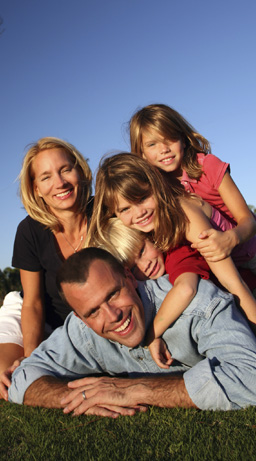 In 2011 we started to see the first of the baby boomers retire, this has led to the largest transition from working to retirement in the history of the U.S.  These retirees are more mobile than ever.  Many of them are choosing to purchase mobile homes and tour the country, while still keeping their brick and mortar home for times when they are not on the road.  Some of our clients don't travel but have decided to purchase a second home; one for warm weather and one for cooler weather.
Our retired clients enjoy the freedom they have to "pick up and go" whenever they get an opportunity for a short trip or to meet up with friends, whether it's for a few days or a few weeks. They enjoy the security of knowing their bills are going to be paid and they won't run into any surprises when they get home.
Busy :
Now more than ever people are extremely busy. Traveling for a career, furthering your professional education, or working long hours to get ahead.  The busy professional would rather have someone taking care of some of the details in life like making sure their bills are taken care of rather than take the few hours a week to do it themselves. It's like having a personal assistant that won't let you down you know you can count on. The financial stress in your life is greatly reduced letting you focus more energy on your career.
Likewise, parents have very busy lives. Sports, homework, housework, and other activities steal away the precious hours they have with their loved ones. The time and financial stress that comes with paying the bills every month is gladly given up in favor of more family time. It's hard enough raising your children to be the kind, generous, successful people you want them to be in today's world. Our clients value our service and are thankful they have us to depend on while they focus on the other important areas of their lives.
Undisciplined / Unorganized :
Let's face it. Many people are not highly disciplined or are flat out disorganized. That can lead to late payments and ultimately dings in your credit. Your credit score is too valuable to let it get damaged. Lower credit scores lead to higher rates when you need to use credit or get a loan.
Late payments also translate into fees and extra charges which can get expensive real fast.
Some of our clients take advantage of our service to ensure their bills are paid on time and to avoid these extra fees and charges. It saves them money and avoids the issues that can come from not being on top of your bills.
Because of these areas above and others, an opportunity to help these people manage their monthly bills has opened up.
Financial Insights fills that void.
Our clients count on us to ensure that they maintain their good financial standing and fulfill all of their obligations, while they are free to enjoy their retirement years, travel, further develop their career, or spend more time with their loved ones.
Financial Insights separates itself from everyone else out there as we believe using automation to execute the tasks is just the beginning of the service people want. We focus on having superior account coordinators in place to communicate with our clients and ensure that their unique needs are met. We believe that the industry has moved to just an automated bill pay service which is rigid and lacks the flexibility needed in real life.
There is an overwhelming portion of the population that just don't want to use or rely on computerized automation alone to pay their bills. Their lives are ever changing and they do not fit into a straight out "set it and it never changes" type of bill payment service.
Our clients don't have to worry about the bills being paid on time, about late payments, or anything else that would cause them problems or stress.  They love the peace of mind that comes from being able to pick up the phone and make a call or email a live representative to make changes or to just ask questions.  We put the people back in customer service which is the key to our success.